We believe that fruit processing can be fully automated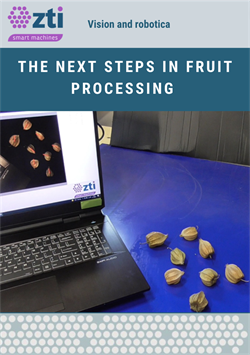 Inserting fruit into a machine is not something you want to be doing all day. It's a tough, repetitive and therefore restraining job. Not good for the health and motivation of your people. You really want your employees to enjoy what they are doing. To keep them motivated.
That's why we've invested in vision and robotic technics to automate this process. We set up a whole new devision in our company. We are deep learning our machines with the newest technics. Recognizing the product and positioning it in the right way is becoming more easy. Orientating and putting the fruit automated into a machine is not longer something in a far ahead future. It's here!
This White Paper is coming soon! keep following us on Facebook and LinkedIn and be the first to know.