How important is yield?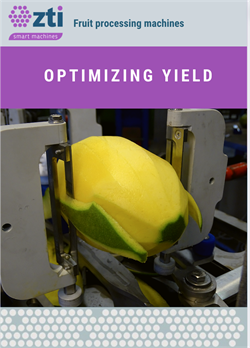 That's very often the first question I get from a customer; 'Can you tell me more about the yield?' Very important and price-wise understandable. But it is also becoming more and more important when you talk about sustainability. Waste is a hot issue in the food industry, as it is in most other industries.
Reducing waste and improving your profit is a double win. At ZTI we invent smart solutions to get the highest yield possible. Flexible knives, variable machine settings, and thin peelers are making sure that your yield will go up.
We are happy to tell you more about it in this white paper. Enjoy and don't hesitate to contact me for more info.