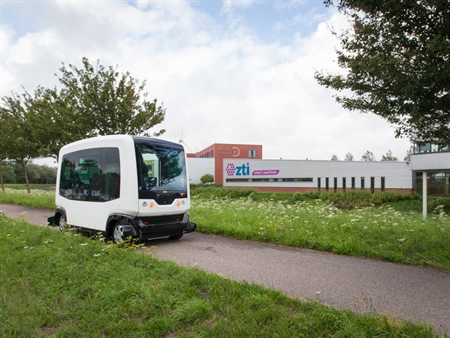 Autonomous minibuses
In order to transport visitors to the Wageningen University & Research centre in an innovative and original way, the province of Gelderland decided to deploy driverless minibuses. The vehicles that are set to operate between Ede-Wageningen station, the research centre and the university campus have to deal with everyday traffic, including bicycles, pedestrians and cars.
Safety above all else
The minibuses operate without a driver. In order for them to run safely they need to have many sensors. This includes sensors such as cameras, radar and laser sensors. ZTI was asked to equip the minibuses with all the required sensors, computers and other equipment that makes it possible for these vehicles to operate autonomously.