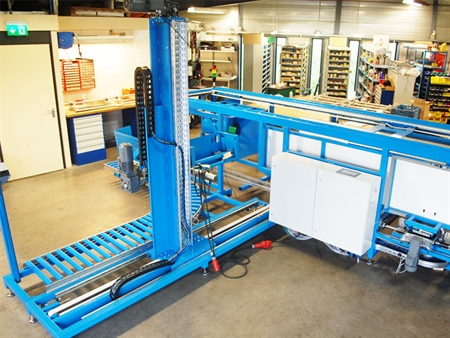 Corenso tube-drying line
Corenso produces a wide range of cores and tubes for use in a variety of applications. For instance for rolling paper, plastic wrap, flexible packaging, medical tape, textiles, belts, cables and much more.
Tubes must be packed when dry
Tubes are wrapped from sheets of paper that are joined with liquid glue. The natural moisture in the glue must be removed by the manufacturer, Corenso, before the tubes can be forwarded to the customer. When they have dried out, the tubes are packed in boxes and prepared for shipping.
Drying, stacking, counting and packing
ZTI was asked to develop a machine that is able to count, stack, dry and pack the tubes in boxes. Diameter, stacking pattern and tube length had to be adjustable. In 2014 we developed and delivered the first machine. Due to its success, Corenso has recently ordered another two-tube drying lines from ZTI.