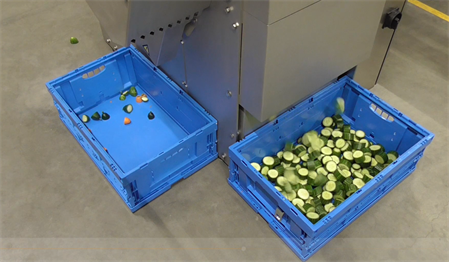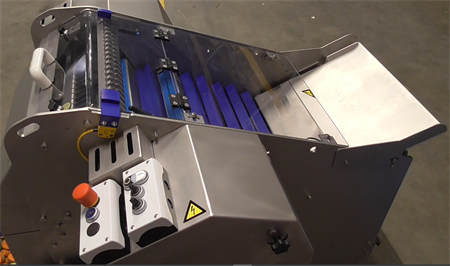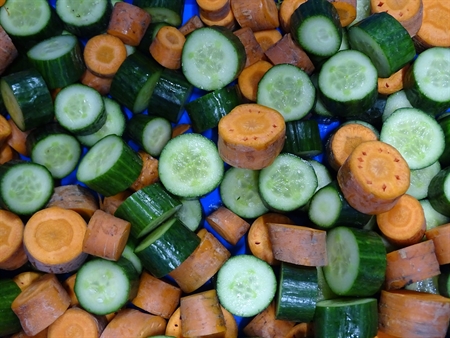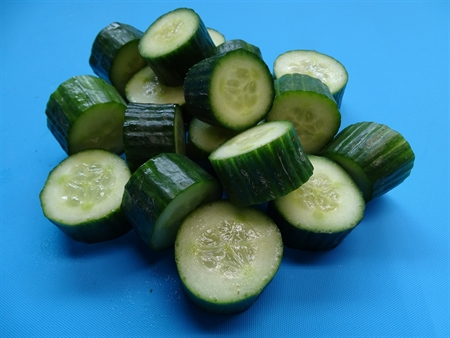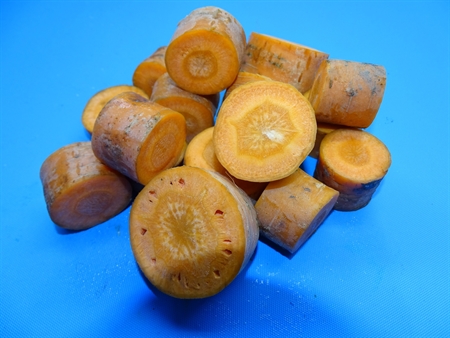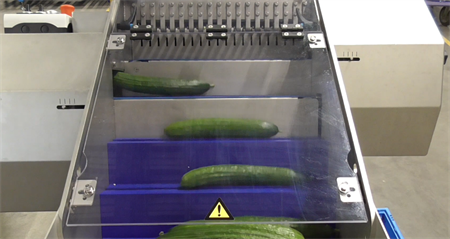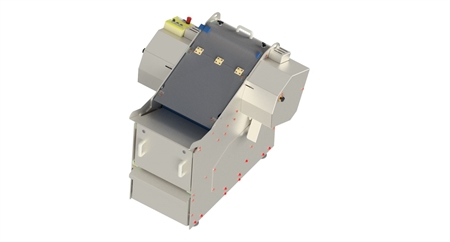 Long Product Cutter
The long product cutter is an extremely solid and heavy-duty machine on which products such as carrots, parsnips and cucumbers can becut in even pieces and get top tailed as well.
Video
The stepping system of the machine ensures the orientation of the product to be cut. It also separates the products so that there is only one piece per processing step.
The machine is equipped with two conveyor belts that can move the products laterally. In this way the head can be cut off first. Then the product is moved to the other side of the machine to cut the tail there. The length of the top and tail can be easily adjusted. In the last step, the product can be cut into equal parts of at least 25mm or a multiple thereof.
The speed of the machine is fully adjustable. Both the cycle time and the speed of the conveyor belts.
Features of the Long Product Cutter
Stainless-steel motors
Stainless-steel E-cabinet
Machine dimensions: L = x W = x H = 1250 x 1100 x 1150
Speed 75 products per minute
Max. product diameter 70 mm
Max. product length 500 mm
Maximum power consumption 3kW
Features of all our vegetable processing machines
Careful treatment and processing improves the shelf life
High processing capacity
Maximum yield per processed product
Equals or betters manual processing
Attractive end product
Easy to clean and to service
Meets European guidelines for food-processing to hygiene and safety
Features of all ZTI smart machines
Smart innovations that are distinguished by their simplicity
Simple and safe to operate
Equipped with the latest technology
Optimum balance between 'mechanics' and 'electronics'
Attractive return on investment