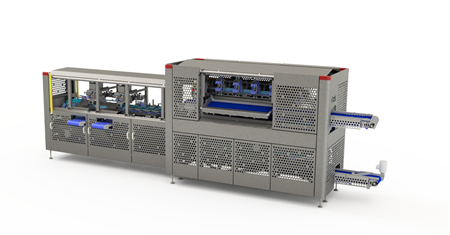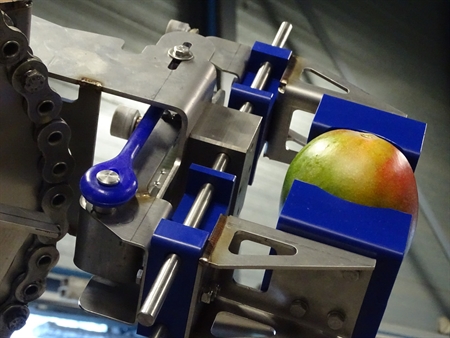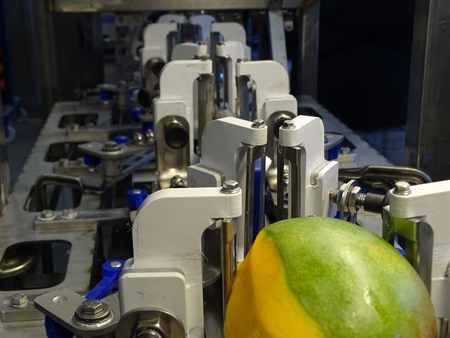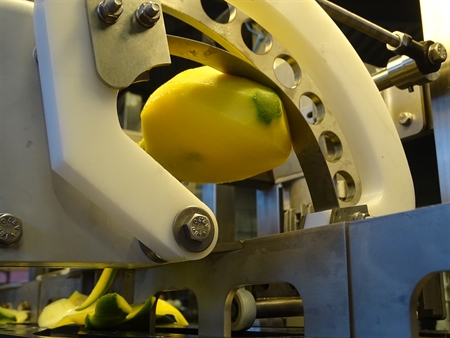 Mango Peeler-de-Cheeker 40
The Mango Peeler-de-Cheeker peels the mango and removes the 'cheeks' in a single operation. Once the fruit has been positioned the machine takes the mango by the stone, releasing it only when the cheeks have been removed.
Video
Unique processing method
The mango is a very tender fruit and so demands special care in processing. Conventional peeling methods fail to provide the desired result, as the fruit is often damaged. So the Mango Peeler-de-Cheeker holds the fruit not on the outside, by the fruit, but by the stone.
The starting point - longer shelf-life
The fruit is peeled naturally, as if it were being peeled by hand. In other words, along the length of the fruit. The result of this peeling method is a nice authentic, smooth cut. After peeling the mango 'cheeks' are sliced with two sharp, rotating blades. This unique processing method increases the shelf-life of your product.
Features of the Mango Peeler-de-Cheeker 40
Consistent quality, comparable with hand-peeled fruit
Peeling method ensures an authentic, smooth cut
Also suitable for soft, ripe mangos
Capacity: 30 - 40 mangos per minute
Maximum diameter of fruit: 140 mm
Length: min.115 mm, max. 160 mm
Dimensions of machine: 6750 x 1270 x 2450 mm (L x W x H)
Features of all our fruit-processing machines
Careful treatment and processing improves the shelf life
High processing capacity
Maximum yield per processed product
Equals or betters manual processing
Visually attractive end product
Easy to clean and to service
Meet European guidelines for the food-processing industry in relation to hygiene and safety
Features of all ZTI smart machines
Smart innovations that are distinguished by their simplicity
Simple and safe to operate
Equipped with the latest technology
Optimum balance between 'mechanics' and 'electronics'
Attractive recovery of investment time