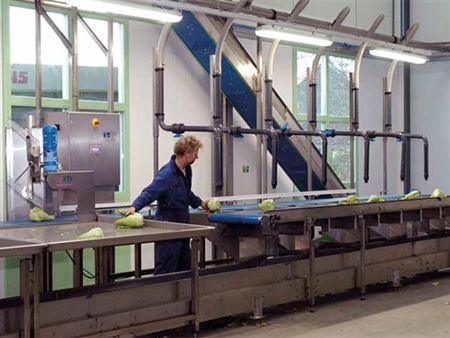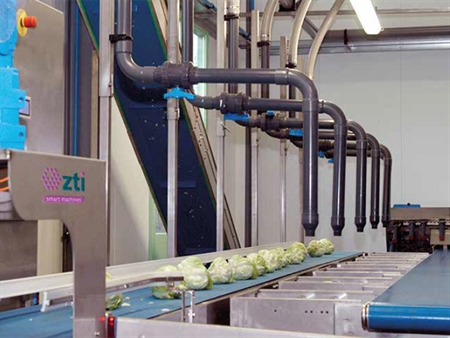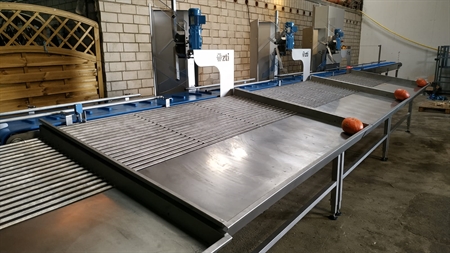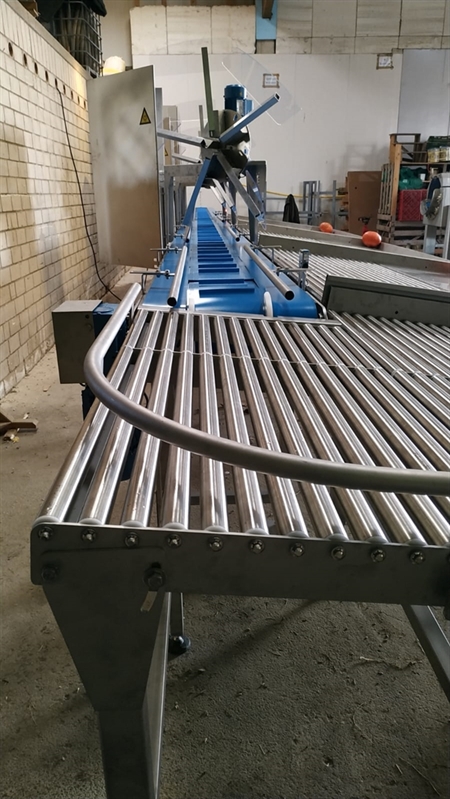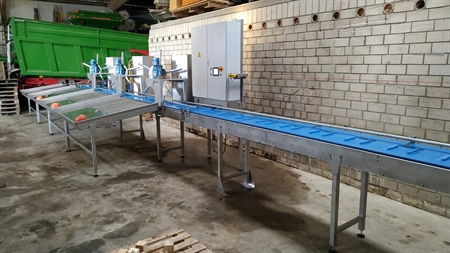 Unique sorting system
The sorting lines all have the unique 'sorting mill'. The sorting mills are fitted at a 45-degree angle to the direction of transport through the machine, and the fins move in step with the product. This prevents damage to the product, as the movements are much more fluid. The mills ensure that the product is carefully fed into the right sorting bin.
Accurate weighing ensures a high level of accurate sorting
The belt on which the product is conveyed measures the weight of the product to a high degree of accuracy. This is possible, as there is no tension on the belt, and each separate consignment can thus be measured accurately. Accurate weighing also makes it possible to sort lots of product.
Features of the Sorting Line
Capacity: 60 products per minute
Stand-alone use, or can be integrated in a processing line
Max. product weight 5 kg
Fully adjustable to a great number of sorting weights.
Machine dimensions: 15,100 x 2500 x 2450 mm (L x W x H)