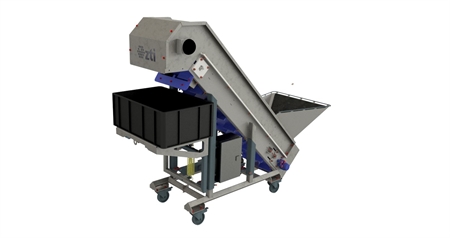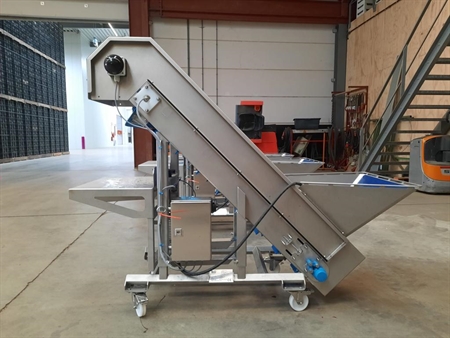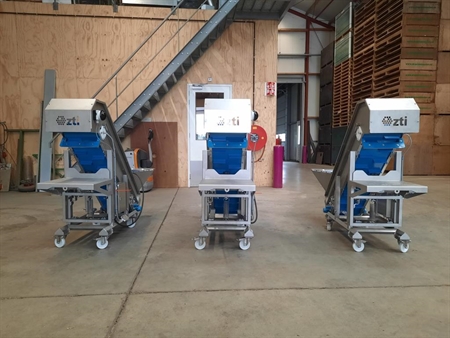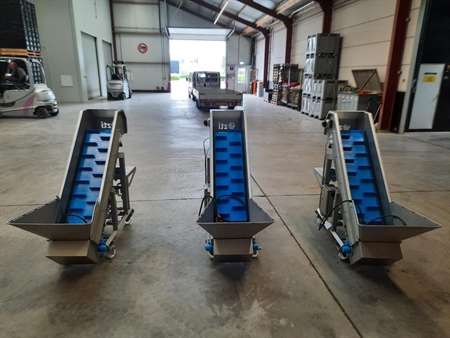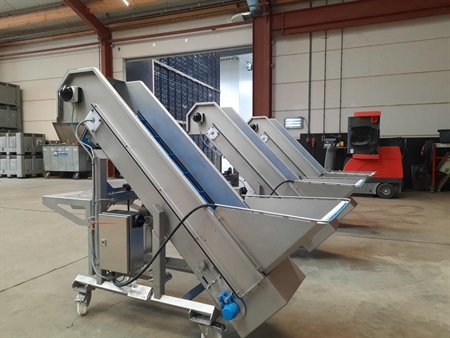 Weighing and elevator belt
This elevator belt is suitable for weighing and elevating different products into a machine.
The collecting unit on the infeed side can be mounted in three positions depending on the desired delivery height of the product.
All metal parts of the belt are made of stainless steel. The belt is equipped with a stainless steel drum motor and control box. Inside of the collecting unit is lined with Carefall to prevent product damage.
The product in the collection tray is fed up by the belt with flights and falls into the crate that is placed on the discharge side of the weighing belt. As soon as the crate is filled with the desired weight, the elevator belt stops so that the crate can be changed.
If, after placing an empty crate, the button on the side of the tire is pressed, the tire will start ramping up again. The desired cut-off weight can be adjusted with a rotary knob.