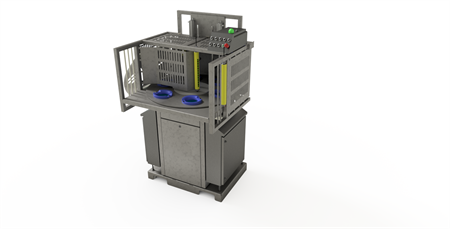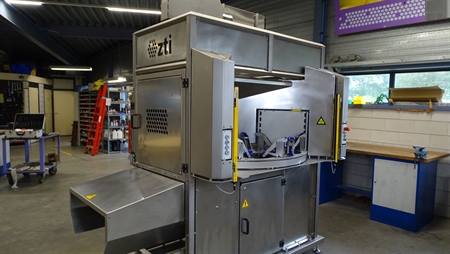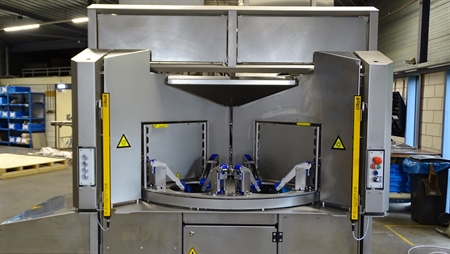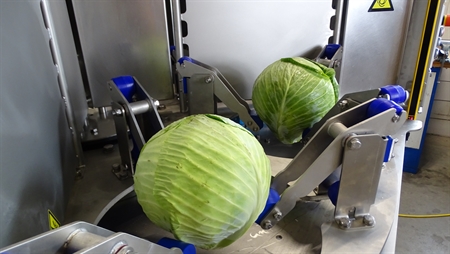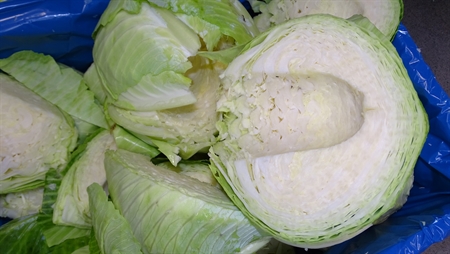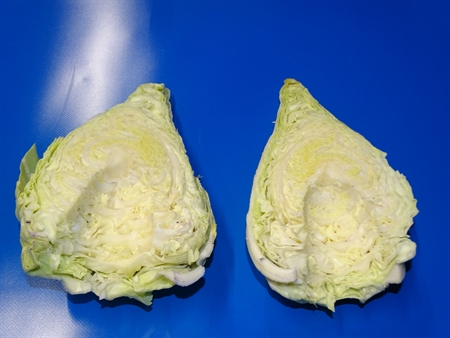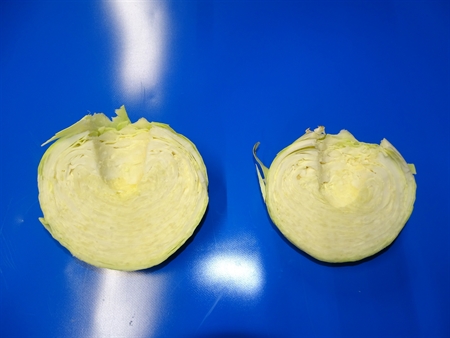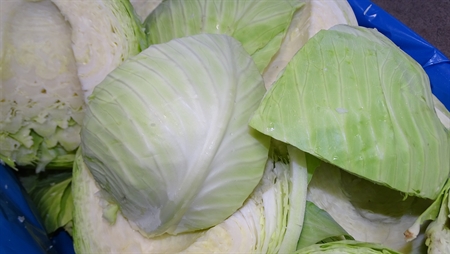 Cabbage Corer & Wedger
This cabbage processing machine serves as both a cabbage corer and cabbage slicer, combining two functions into one. It starts by inserting a whole cabbage into the machine. The cabbage is securely held in place while the core is removed using an adjustable drill. After the coring process, the cabbage is skillfully divided into two or four wedges. Now it is ready for further processing or perfectly suitable for any culinary need.
Video
Features of the Cabbage Corer and Wedger
Minimization of drill loss through depth adjustment and interchangeable drill
Capacity of 1200 cabbages per hour
Maximum product diameter of 300mm
Borehole diameter ranging from 50 to 100mm
Standalone or integratable into a processing line
Machine dimensions: 2300x1550x2600mm (Length x Width x Height)
Option to wedge cabbage into 2 or 4 pieces.
Features of all our vegetable processing machines
Careful treatment and processing improves the shelf life
High processing capacity
Maximum yield per processed product
Equals or betters manual processing
Attractive end product
Easy to clean and to service
Meets European guidelines for food-processing to hygiene and safety
Features of all ZTI smart machines
Smart innovations that are distinguished by their simplicity
Simple and safe to operate
Equipped with the latest technology
Optimum balance between 'mechanics' and 'electronics'
Attractive return on investment